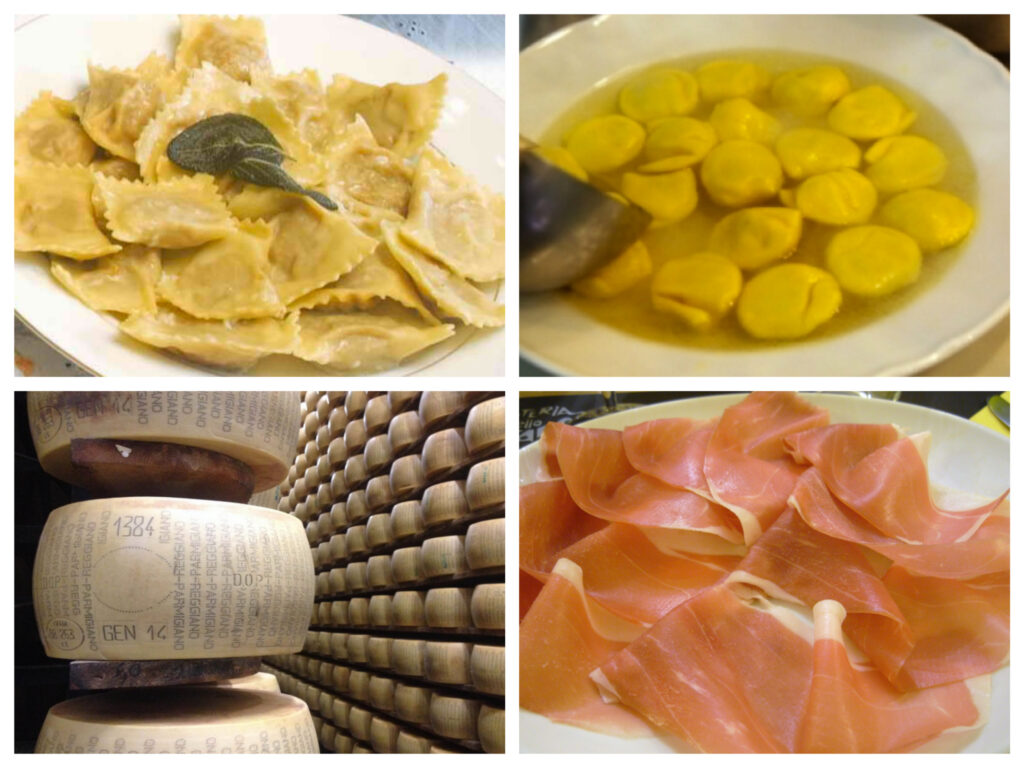 Parma Elected as UNESCO Creative City for Gastronomy. Parma's recipes, shops, trattorias and above all its typical products are therefore now a World Heritage Site.
Parma city of gastronomy
When talking about Parmigiana cuisine, the mind is immediately led to visualise either a rosy dish of Prosciutto di Parma or a 'tip' of parmesan cheese, or a tempting dish of tortelli topped with plenty of butter and Parmigiano.
But we must not forget the Culatello an 'undisputed masterpiece' of Parma gastronomy that in its restricted area of origin matures in the humid and foggy air of our Bassa (lowlands); mentioned as far back as the 15th century when tributes of Culatelli were sent by the Pallavicino family to Galeazzo Maria Sforza, Duke of Milan.
TheSalame di Felino is certainly one of the best products of the Parma area and is produced throughout the province with excellent results; a superlative variant is black pork salami, a niche product that can only be found by producers or in a few (few) specialised shops.
The area, with its history, gastronomy, products and companies, also offers the opportunity to discover centuries of tradition in the production of top-quality food through the Food Museums.
More Links To Parma's Gastronomic Excellence
Mushroom of Borgotaro
Fragno black truffle
Alici Rizzoli
Malvasia and Lambrusco di Parma
Tomato
Alma School of Cookery
Academia Barilla Cookery Courses
Parmalat
Cibus International Food Exhibition
EFSA European Food Safety Authority
Recipes Typical Parmesan cuisine