A Parma Duomo

Bed and Breakfast
Refined B&B in the centre of Parma, a stone's throw from the Duomo and the main tourist attractions. Furnished with care, we offer our guests comfort and tranquillity. The two rooms of the B&B are elegant, with characteristic frescoed ceilings, equipped with private bathroom and large shower, air conditioning, LED television, minibar and free WIFI.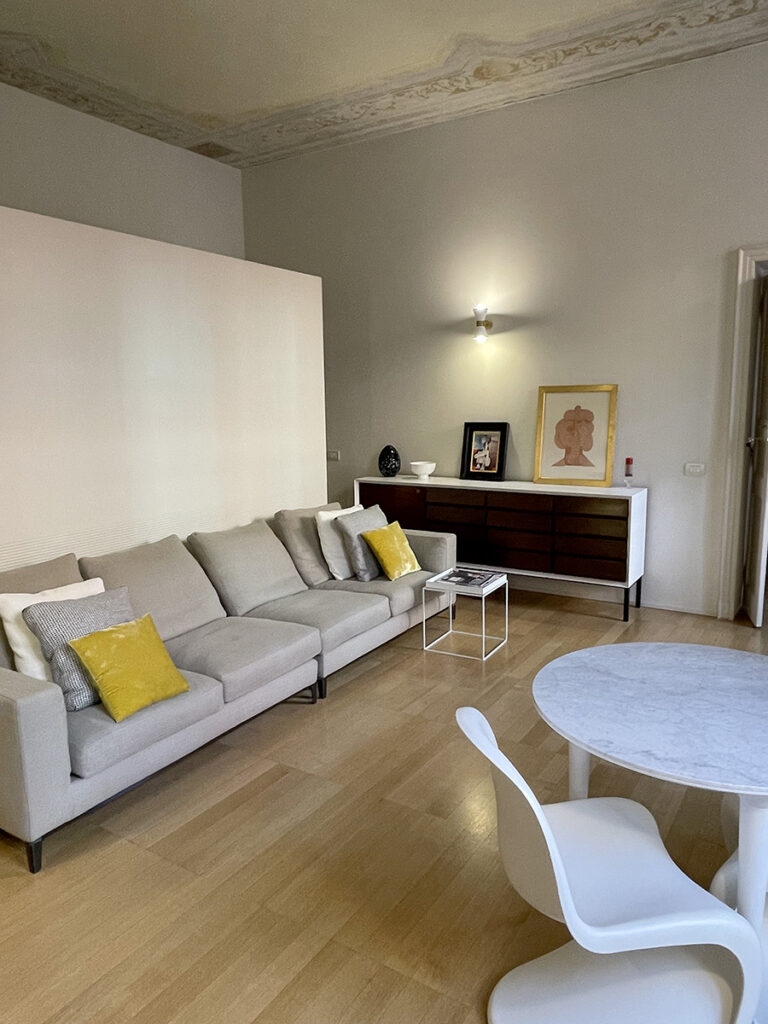 The rooms are equipped with private bathroom and large shower, air conditioning, LED television, minibar and free WIFI.




Bathroom
private and equipped

Within walking distance of tourist attractions

Parma and a historical centre to discover: squares, theatre, churches, bars, clubs, are just a few minutes' walk away.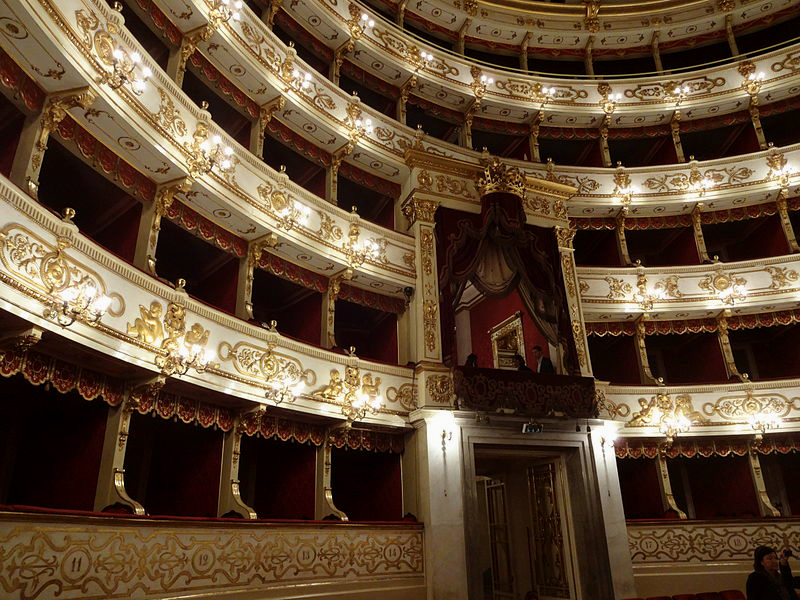 It is the venue for numerous operatic performances, concerts and ballets throughout the year.  The Teatro Regio di Parma (formerly 'Nuovo Ducale Teatro') is the
Discover »

PIACEVOLE SCOPERTA! Siamo stati al B&B a Parma Duomo per il Weekend della Maratona di Parma. Che piacevole scoperta. Ottima la posizione in centro, di fianco al Duomo e a meno di 10 minuti a piedi dal parcheggio Dus. Stanza molto carina, curata e pulita. Il proprietario è una persona splendida: cordiale, a modo, disponibile. Ci ha consigliato e gentilmente prenotato degli ottimi locali per pranzo e cena a pochi passi dal B&B. Ci ha servito la colazione con delle brioche squisite, in aggiunta a tutto il necessario per iniziare bene la giornata; ed è stato disponibile a preparare la colazione in anticipo, rispetto ad un orario da vacanza, il giorno della gara. Super consigliato!

Un soggiorno di tutto relax nel centro di Parma Il B&b a Parma duomo è in pieno centro di Parma, a due passi dai monumenti principali. Il proprietario è molto gentile e disponibile. Il B&b è in un palazzo antico, ristrutturato in un impeccabile stile contemporaneo. Consigliatissimo sia da soli che in famiglia.

Lovely stay in a charming studio apartment Giampaolo was very helpful in suggesting restaurants for dinner and even made reservations for me. He also suggested excellent museums and art installations; all greatly appreciated. The apartment has a fantastic location and was very quiet. I liked the combination of the traditional muraled ceiling with a modern bathroom and furnishings.

Spacious, charming, clean, comfortable, with excellent service in the center Spacious, charming, clean, comfortable, with excellent service in the center. Strongly recommended. Giampaolo was a very gracious host. He showed great flexibility in meeting our special requests for breakfast. He also acted as a concierge, making restaurant recommendations and reservations, pointing out special events in town that we would not have otherwise known about, and offering general guidance on enjoying Parma. The rooms are spacious with high ceilings and good light from large windows, and they are tastefully decorated to a high standard. The beds are very comfortable. The bathroom is clean and works well. The location is very central, just a few steps from the Duomo. This is an historic building in the old town. Breakfast is served in the room and is generous and filling: we had eggs, cheese, yogurt, berries and other fruits, coffee, and bread every morning; one morning there was also a little Parma ham.

Perfect! Our stay at the B&B In Parma Duomo was amazing! The apartment was beautiful on a quiet street close to everything we wanted to visit with convenient and affordable nearby parking for our rental car. It had so much character and was clean and comfortable. Giampaolo was very helpful and so friendly! He made our experience truly wonderful and was extremely accommodating. His communication regarding check-in was helpful and detailed and he offered us great suggestions for restaurants and sights to see. He was very accommodating regarding our schedule and offered a delicious breakfast each morning. Our trip to Parma was everything we could have hoped for and made truly special by our stay at the B&B and interactions with Giampaolo. We can't wait to go back!

What a find! We came to Parma for a short visit to get our son from University and found this bed and breakfast online. What a find!! It was beautifully decorated, very comfortable and clean. Our host was very friendly and helpful and the breakfast was delicious. We would love to go back to Parma and stay again!

Super Fantastico Al B&B A Parma Duomo c'è proprio tutto....una camera elegante, romantica, un proprietario, il Signor Giampaolo, di una gentilezza e disponibilità che non possono che mettervi a vostro agio da subito...per non parlare poi della posizione, letteralmente a due passi dal Duomo e a 5 minuti a piedi da un comodo parcheggio. La camera è bellissima, curatissima e super pulita e si percipisce l'amore nella scelta di ogni dettaglio da parte della moglie di Giampaolo. Nel vedere le foto adesso, a pochi giorni di distanza dal nostro soggiorno, questo B&B già ci manca! Grazie di cuore Giampaolo, hai contribuito a rendere questo romantico giorno per me e mia moglie, ancora più speciale. Speriamo di rivederci presto! Un abbraccio da Annina e Marco

PERFETTO Posizione perfetta in pieno centro. Sia la stanza che il bagno sono ampi, spaziosi e curatissimi. L'host è super disponibile e puntuale. La mattina ci ha preparato una colazione sfiziosissima secondo le nostre indicazioni. Perfetto per un soggiorno a Parma.

Séjour entre amis Lieu magnifique au centre ville de Parme. A 2 pas du Duomo de Parme. Chambre avec beaucoup de charme... Notre hôte était très prévenant et à l'écoute de nos moindres besoins. Nous reviendrons avec grand plaisir.

Emma il b&b si trova in una zona centralissima di Parma ma in una strada molto tranquilla e silenziosa. La camera è moto bella, curata nei minimi dettagli, il letto è comodissimo e la pulizia è veramente impeccabile. Inoltre il Sig. Giampaolo è una persona squisita e disponibile ad ogni esigenza. Grazie infinite!