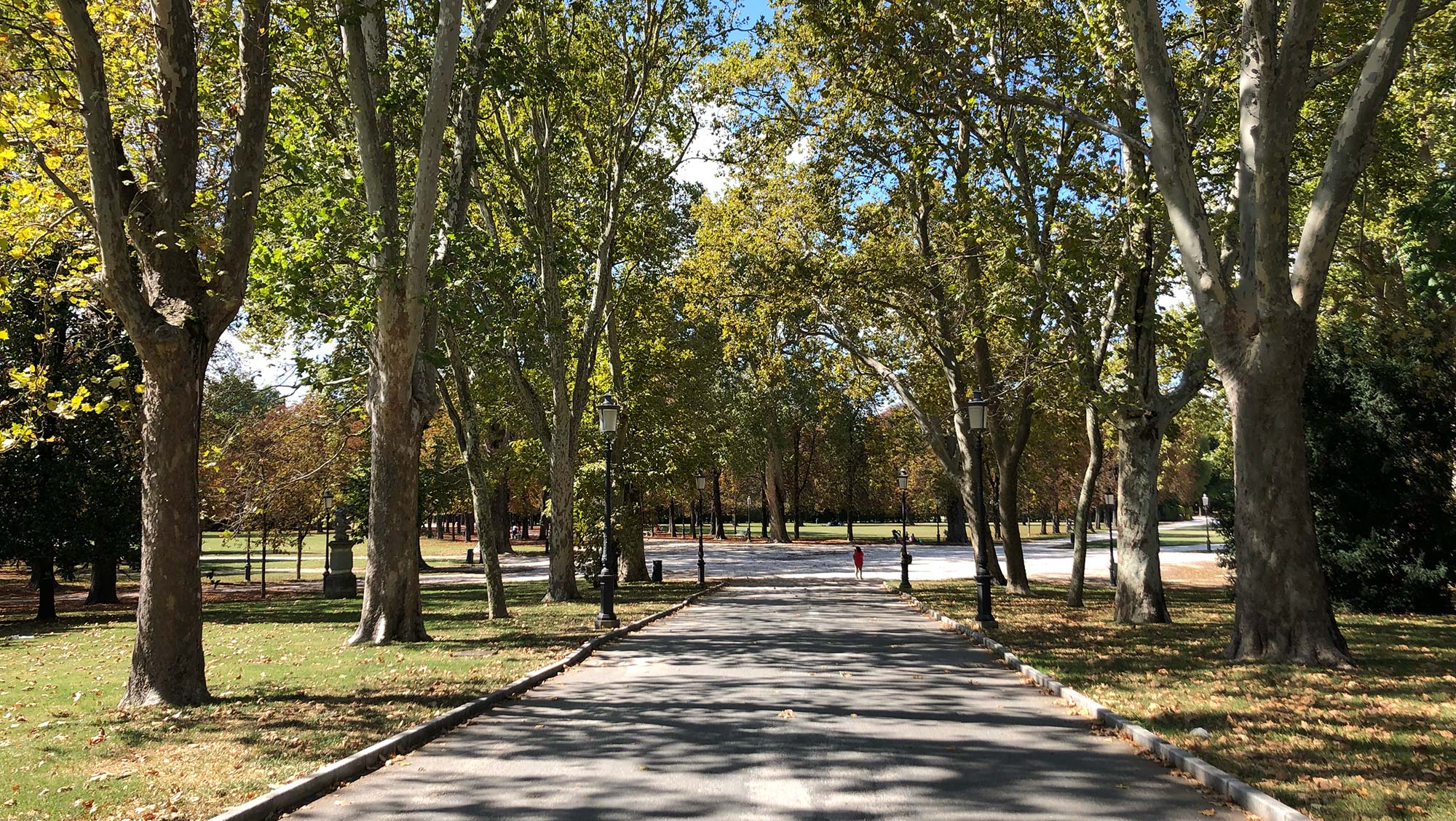 Romantic e suggestive…
The Parco Ducale, familiarly called 'the garden' by Parmesans, is located in the heart of the city centre, on the western bank of the Parma stream. With an area of 208.700 m² (approx. 21 ha), has been the city's green lung for centuries. The park is open to the public and its 3.2 km of tree-lined avenues, of which about 1.8 km consists of a perimeter boulevard, are often used by citizens for jogging.
The birth of the park is owed to Duke Ottavio Farnese, who in 1561 instructed the architect Giovanni Boscoli to build a new residence, more worthy of his family, in the area then occupied by the 14th-century Ghiara castle built by Bernabò Visconti. In the large green area surrounding the palace, an Italian-style garden was simultaneously created with a central avenue in line with the façade and symmetrical flowerbeds flanked by fountains. In 1690, Ranuccio II Farnese, on the occasion of the wedding of his son Odoardo Farnese to Sophie of Neoburg, had a large fishpond dug in front of the villa. On the small island in the centre of this fishpond, the Trianon Fountain (a name referring to the fountain in the gardens of Versailles), created in 1712 by Giuliano Mozzani and depicting the Parma and Taro rivers, was placed in 1920.
In the 18th century, the Bourbons converted the garden 'French style' by embellishing it with neoclassical sculptures by Boudard. Later, with the arrival of Duchess Maria Luigia in Parma in 1816, the park was partly redesigned by Nicola Bettoli and an orchard was also created.
The Ducal Park was recently renovated and has regained its former glory. The statues, small temples, ornate vases and geometric tree-lined avenues make it one of the most evocative and romantic places in the city.